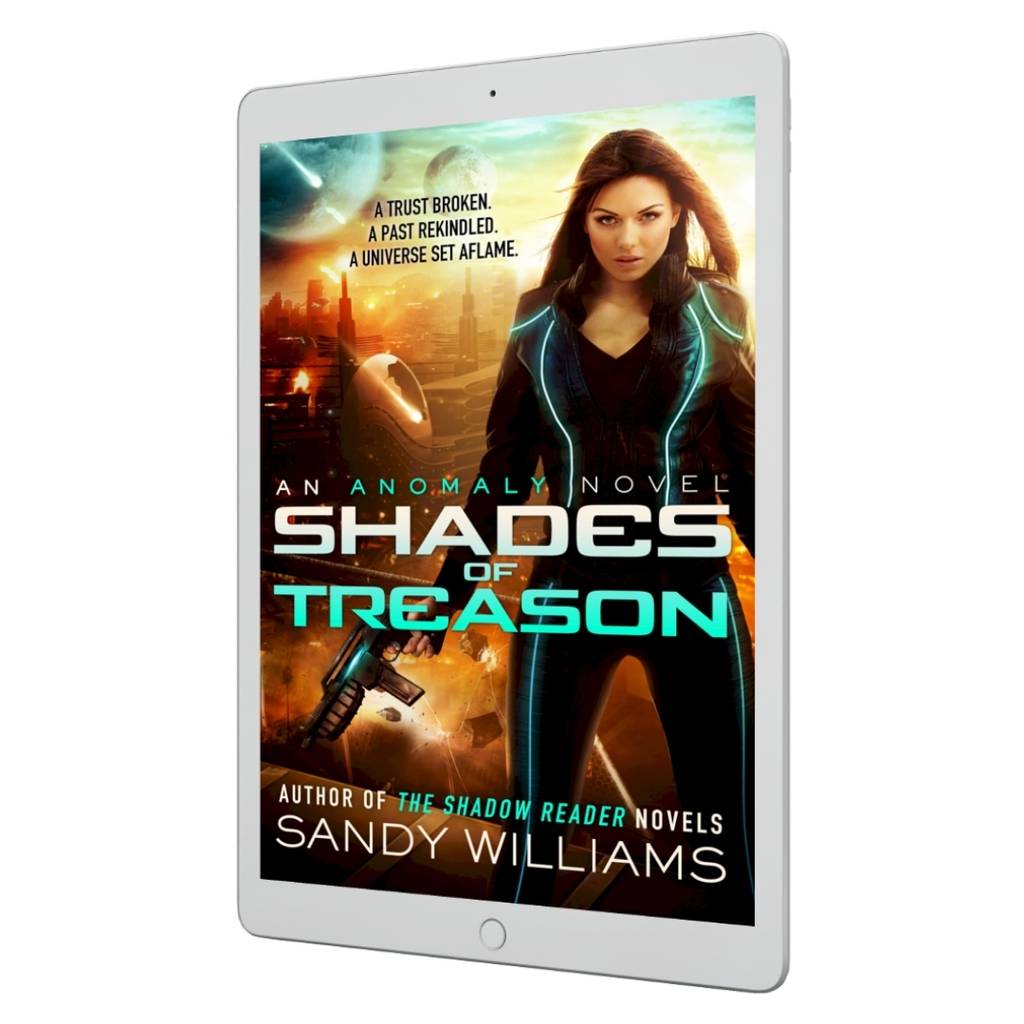 Shades of Treason is headed to your inbox.

Thank you for signing up! Look for an email from sandy@sandy-williams.com (check your promo and spam folders if it's not there within a minute or two).

I hope you enjoy Shades of Treason. I love a good sci-fi romance, but I've always thought of Shades as an urban fantasy set in space. It checks all the boxes for a great UF:

√ Kickass heroine with superhuman abilities
√ Hard-to-kill alpha male
√ Magical mental powers (telepathy!)
√ Forbidden romance (one of my favorite tropes!)
√ Non-stop action and adventure

True story: I read and wrote science fiction long before I dipped my toe into fantasy. Way back in the old days (lol), there wasn't much of a young adult section in bookstores, so I read books my grandfather passed down, which were all pretty much Tom Clancy, Michael Crichton, and John Grisham novels.

But one book changed my reading life forever. Check your welcome email to see learn which one.

Thanks again for taking a chance on a new urban fantasy *ahem* I mean sci-fi romance series!

Sandy